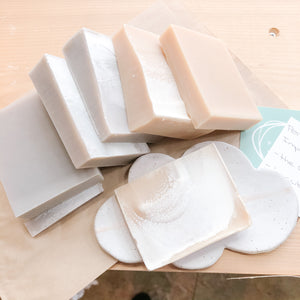 An assortment of our visually unique soap, that lathers and cleans every bit as good as it's perfectly sliced counterparts! Your order may include a mix of end slices (great for travelling!), dented, undersized, and misfit bars. Soap dish not included.
Each bag includes at least 500g of soap, the equivalent of 4+ full sized bars.
$10 from every bag of perfectly imperfect soap sold will be donated to a local charity or organization (donations will accumulate and be sent seasonally). Currently, those funds will be donated to United24 in support of Ukraine.
Previous
Vancouver Food Bank
BC Women's Hospital
Indian Residential School Survivors Society
Hogan's Alley Society
Vancouver Food Bank
Atira Women's Society